Todd Green
Summer Content Themes To Help Plan Your Content Calendar
Content planning…what a hassle, am I right? And yet, it's absolutely critical.
Whether you're the founder of a tech startup, head of marketing at a nonprofit, or the president of a Fortune 500 company, consistency in your organization's messaging is everything. And yes, I know, planning a month of digital content takes effort.
But trust me, it's way easier than writing impactful social media posts, blogs, newsletters, and eBlasts on the fly.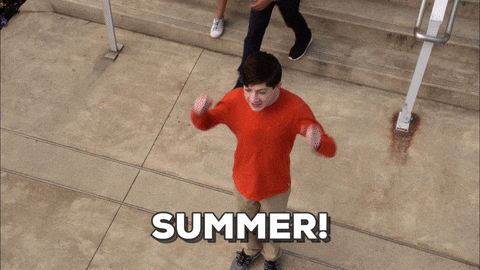 It's Your Lucky Day
There's no better time to start your new content planning regimen than now. Summer is the ideal season to refresh that digital feed, helping your followers shed their winter/rainy season blues while also increasing brand awareness.
So with that in mind, I put together a few ideas that will hopefully help you plan out your summer content with a more personal twist.
Father's Day (June 20) and/or International Joke Day (July 1)
Have everyone on your team share their favorite jokes in a social media post. Just be sure to remind your team of your audience. That way you don't end up with risque jokes if, for example, your customers are more conservative. For Father's Day, you could even try "favorite, corny dad jokes." If you'd like something a little more sentimental, ask your team to share inspiring stories and lessons they learned from their parents or caregivers.
National Work From Home Day (June 24)
Is your company still working from the couch? Great. Ask them to share their experiences. Parents at your company might be able to offer insights on, say, trying to write a blog while your kids are running around and screaming, and not in camp...even though you desperately tried to get them enrolled this year. Like really, really tried.
Don't have kids? That's cool too. Everybody should share their unique perspectives, whether they're parents; pet owners; single, dating or married; or temporarily living with their parents. For example, "Learning to set boundaries so Mom knows to deliver your Spaghetti-o's AFTER the big conference call."
All joking aside, personal advice on balancing working-from-home and home life could be of interest to lots of professionals watching your feeds.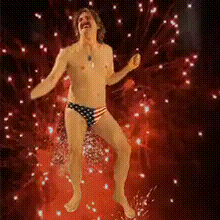 Independence Day (July 4th)
At first, I thought, let's skip this one. It's too easy, right? Pop up a "Happy July 4th!" and you're done. Then again, you could do a whole lot more than just post a random graphic of fireworks. This holiday is an opportunity to highlight former armed service members who are now working for your company. Bring a little hoorah to your content this summer and it'll pop way louder than those fireworks.
Back To School (August)
Here's a great opportunity to start creating your own talent pipeline. You can write about tools and resources that students, interns, even junior and senior-level employees can use to improve skills and be a better fit for your company. Examples: If you're in the tech ecosystem, your content could include topics like "The best online classes to help you master coding," or it could be more general, such as "The importance of getting kids involved in STEM earlier."
Looking for help planning and producing the next few months of digital content? Email us at info@ambrosemcdowell.com. We can't wait to discuss your content needs.