Beatrize Tapia
7 Questions You've Always Wanted to ask about Instagram, Answered
Updated: May 4, 2021
I love social media.
I love learning all the cool things you can do, and I love when new technology comes out to make new tricks possible.
Not everyone is in the same boat. Our co-CEO, Lauren McDowell...she's not a fan of change, especially when it comes to social media. In an effort to demonstrate that new Instagram (IG) updates aren't so scary, we decided to present a Q&A where I answer all the things the less social media-literate want to know about the 'gram.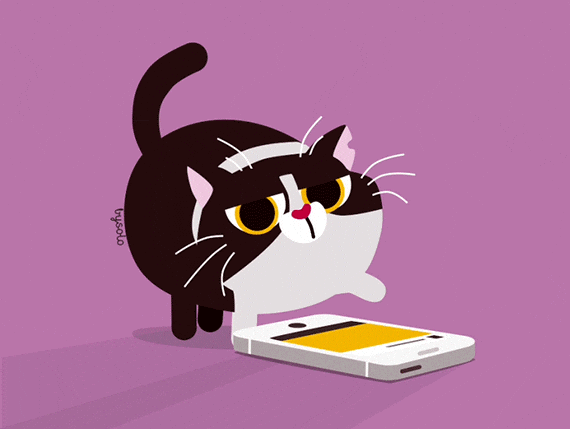 What is the difference between Instagram Posts, Stories, and Reels?
Posts: The traditional method of posting on Instagram. I consider this a photo album, as it's the most static compared to the other options. Stories: Instagram's answer to Snapchat's most popular feature, Stories are short video clips (15 seconds max) that are only visible for 24 hours. Consider this your bulletin board. Keep your messages concise and fun (by adding some music, sticker, or gifs). Reels: Instagram's answer to TikTok. This gives users the ability to make longer videos (30 seconds max.) and includes basic editing tools, such as speeding up, trimming and adding pictures. It's also like a combination of both posts and Stories, as you can also keep them on your main page.
When s

hould I use Instagram Stories, Reels or Posts?
Use regular posts when you want information to stay on your account for a long period of time. For a company, this could include products, customer reviews, tips, or information that shows people what your company/brand is about. Use Stories for short announcements, reminders, or documenting day-to-day activities. Also, don't forget to use hashtags to reach a bigger audience. Use Reels if you want to partake in a trend, or if your message would be most helpful visually and needs 15-30-second videos to do so.
OK, so now there are TikToks...on INSTAGRAM? How and why?
There's a never-ending battle regarding which social media platform is top. After Instagram (owned by Facebook) lost some of its young users to TikTok, Facebook decided to incorporate one of TikTok's most popular features—short videos and easy editing—and named it Reels. Although Facebook has denied this, there are some rumors that the Instagram algorithm favors Reels for better engagement—meaning it will do better than any other content you post. A new feature called Remix, which allows you to collaborate with other Instagram accounts a Reel, has been added, so it's safe to assume Reels is here to stay. If you have a business, I recommend you start practicing your Reels skills.
How can I tell if I'm reaching anyone on Instagram? Are my Instagram posts effective?
Algorithms are constantly changing as social media companies ensure users are utilizing all of the latest features. In my opinion, effectiveness depends on what type of content you create (Post, Story, or Reels) and your goals (sales, website hits, likes, etc). The standard is usually reach (the number of people who have seen your post) and/or engagement (like, follows and comments). Pro Tip: Be sure to incorporate IG Stories, Reels and posts in your regular content. You don't have to post every day, but varying content helps keep your audience engaged.
Should I post to Instagram with sound on or sound off?
People tend to watch videos with the sound off, because they're usually in class, work, or have no headphones. I personally recommend both if it makes sense with the content you're creating. For example, I wouldn't have sound on a static picture, but I would include it if I was trying the latest dance trend or videos with no dialogue. Whatever you choose, remember: Adding closed captions is a big plus. Speaking of...
I saw that Instagram has a new caption feature. How do I use it?
The new closed caption is available only on IGTV and Stories. This was a highly anticipated feature for many reasons: People watch muted videos, it saves time for creators, and more importantly, it makes your content accessible. (There's also an "Alt text" feature that allows you to describe your photos for people with visual impairments, you should try it out if you haven't already.) How to use it: IGTV (>1 min.)- Under the page where you add your title and description, scroll down to "Advanced Settings," select it and then select "Auto-Generated Captions." IG Story- Once you've created your story, go to your sticker option at the top (it's a square with a smiley face and a bent corner). Here you'll find the option of "CC Captions." Select it and that's it! You can also edit any text. Just touch the caption and then edit the word(s) you'd like to change.
Why do some people have different fonts IN their Instagram posts? Should I do this too? Please help.
It's an attention grabber and adds a bit of uniqueness to their profile. Should you do it too? That depends on whether or not you like it and/or if it fits your brand. It's also very easy to do. You can either download a font app, or the easier option is to just copy and paste your text from a font generating system. Like this one here. Liked what you read? What to know more of what we covered? Questions? Email us your questions at info@ambrosemcdowell.com!