Stephanie M. Casey
2021 Tips For A Good Website That Works
Is Your Website Useful? Driving Leads?
Created and written by guest blogger, entrepreneur and founder of woman-owned website company Lovage, Inc., Stephanie M. Casey.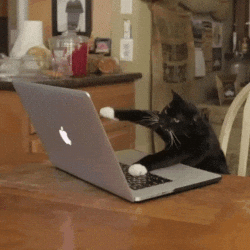 It has been a doozy of 16 months, world! People? Are you out there?
We are already addicted to our screens and the recent "captivity" forced businesses to consider their online presence and its efficacy. Bottom Line: Behind every scroll and click is a person behind a screen looking for information, affirmation and connection.
As our websites and social media outlets became the lifelines of connectivity—even more so than they were before— businesses adapted offerings for the digital space and perhaps you considered your website presence more than you had in the past.
For some, your business website is at the bottom of your list - a necessity, but you never gave it much thought or investment. For others, the company website design and experience is paramount to success and growth. Regardless of where your company sits on that scale, you were likely faced with using your online presence over the past year in ways you may not have needed to prior.
If this historical time shed some light on the fact that your website is inaccurate, outdated, frustrating to use, or maybe even embarrassing…Below are a few things to think about to have your website working as a supportive marketing tool for your business.
OBVIOUS OFFERINGS
• This lets the website visitor know they are in the right place.
• Immediately, upon landing on your website, is it very clear what you offer?
• Use plain language in brief headings and your offering / product should be in layman's terms.
IT IS ABOUT THEM NOT YOU
• This is speaking directly to your customer - you are here for them.
• Use messaging explaining how what you do helps prospective customers.
• Focus communication on your client's needs, listing your explicit solutions and laying out exactly what your services encompass.
ESTABLISHMENT and EXPERTISE
• This is how trust is formed.
• Examples and evidence should be woven into your website content.
• Testimonials, Reviews, Case Studies, Affiliations, Certifications, Years in Business, Press, etc.
MODERN DESIGN
• This shows relevance.
• Our expectations of online display and interaction space changes rapidly, as the tech does
• If your website feels dated - talent, investors, and customers may get the impression your work may be dated as well.
A "good" website is one with design, content, ease of use (UX), and tech effectively engineered for a holistic, harmonious website experience with a focused purpose of getting your site visitors to take next steps with your business.
More tips for website success can be found on the Lovage Blog. Need a New Business Website? We'd love to chat with you about that - learn more about Lovage 30-Day Custom Websites or to dive right in - grab a website chat with us. Cheers! lovageinc.com